Local and National Union News
Teamsters: Feds must design a plan to conquer COVID-19
May 27, 2020 | The coronavirus pandemic has ravaged this country during the past 10 weeks, taking the lives of some 100,000 Americans and jeopardizing the health of millions more… Elected officials need to stop playing politics with peoples' lives, especially those who are working hard on the job while others sit at home. That means coming up with a solution that makes the public more secure about the world we work and live in so American society can return to a place that somewhat resembles where it was less than three months ago. Read the entire article at Teamsters. Related: Teamsters laud House Coronavirus Panel briefing addressing workers needs
Important Maryland voter registration and vote-by-mail info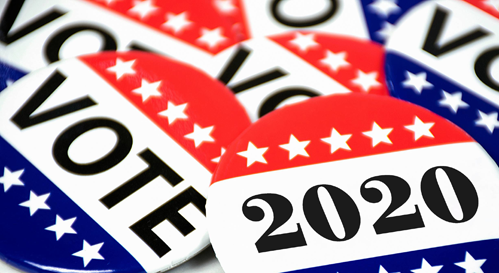 May 21, 2020 | Be sure to register and update your voter registration information by May 27, 2020. It's important that the Board of Elections has your current address in order to mail you your ballot. Click here to make sure your voter information, party affiliation, and address are updated.
New podcast: Coronavirus Update 10
May 21, 2020 | Listen here to the latest special edition of the Teamster Nation Podcast and hear from a Local 952 laundry driver about life on the job, plus more health and safety tips, a legislative update, and news from the Graphic Communications Conference.
Local 570 distributes protective masks to members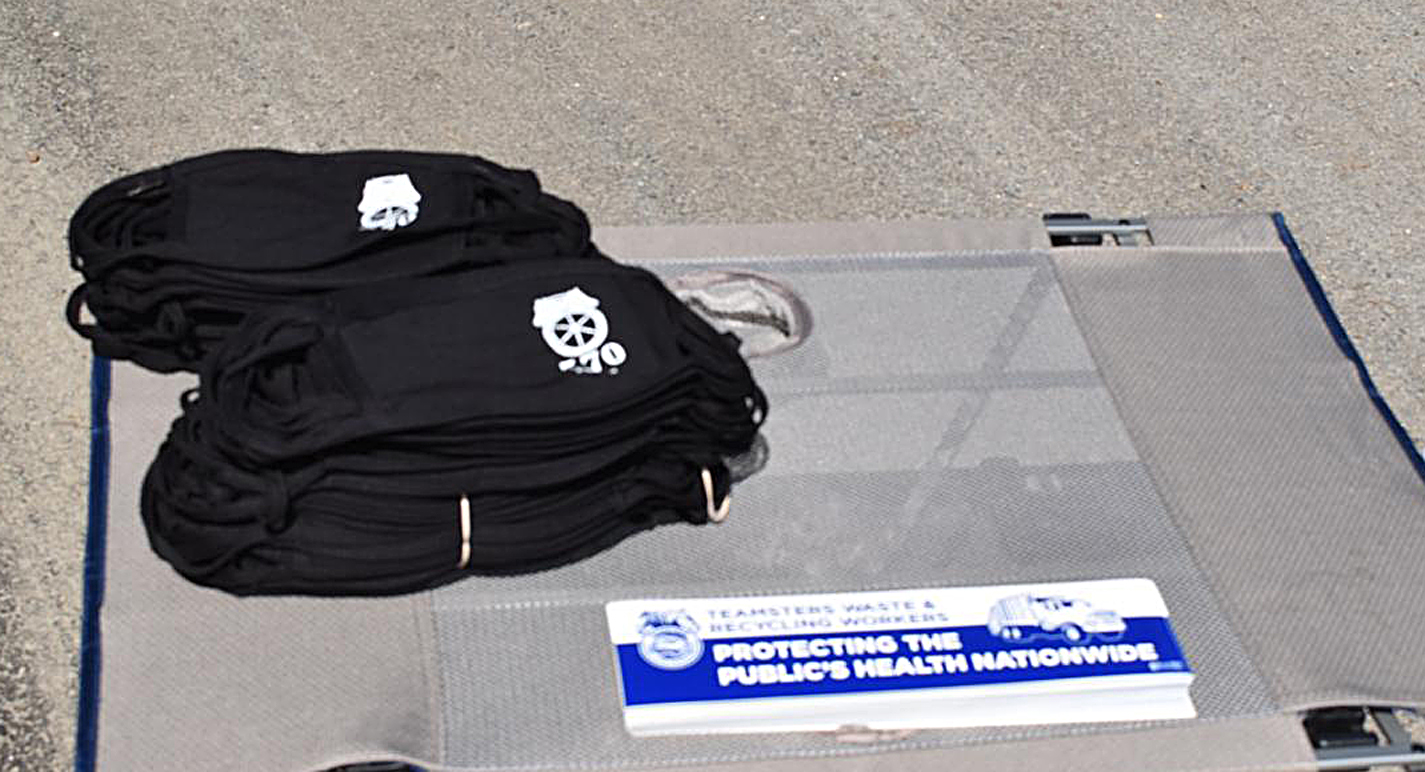 May 16, 2020 | Personal protective equipment (PPE) remains in short supply nationally but Local 570's aggressive effort to source protective equipment for its members has paid off. Local 570 staff members began their drive to distribute protective face masks to all members designated "essential employees" and thus at risk of exposure to the COVID-19 virus while doing their job. Locations recently visited include Toyota, Southern Wine & Spirits, Ecology Services, RMA, Chesapeake Beverage, Cloverland Dairy, Costco, Leonard Paper, Pepsi, and RNDC. The drive to deliver continues. (Note: If you are not wearing a protective mask, please follow social distancing guidelines!) See more photos in the Photo Gallery.
---
March/April issue of shop steward newsletter now online
Apr. 1, 2020 | Until further notice, delivery via the USPS of the steward's newsletter, On the Front Line, is suspended. Stewards may view the current issue here.
Older news stories can be found at Local News
| | | |
| --- | --- | --- |
| | | |
| | | |
| | | |
May 29, 2020

|

SAFETY & HEALTH

| More than 3,000 U.S. meatpacking workers have tested positive for COVID-19 and at least 44 workers have died, the country's largest meatpacking union said on Thursday, reflecting an increasing toll on plant employees. Meat processors like Tyson Foods Inc, WH Group's Smithfield Foods and JBS USA temporarily closed about 20 slaughterhouses last month as workers fell ill with the new coronavirus, leading to shortages of certain products in grocery stores. The United Food and Commercial Workers International Union called on the companies and the Trump administration to do more to protect workers from the disease. The union reported 35 worker deaths in meatpacking as of May 12… Reuters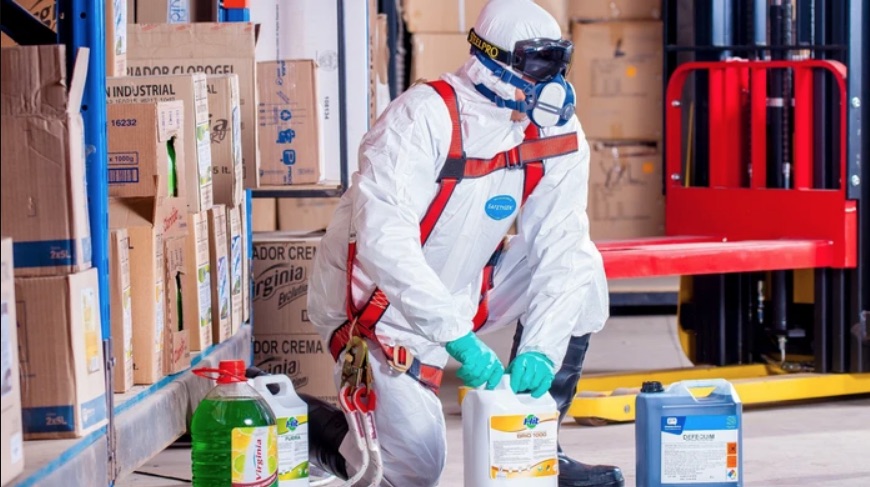 May 27, 2020 |

SAFETY & HEALTH

| The health and safety of workers in the United States has never come under more scrutiny in the history of this country than it has in recent months during the COVID-19 pandemic, for good reason. A staggering number of employers, small and large, have failed to provide workers with basic protective gear and sanitation and social distancing protocols to keep them safe at work. A new interactive web tool that maps all COVID-19-related health and safety complaints filed in the United States allows users to get a staggering sense of the worksites where workers feel that employers have jeopardized their health and safety… Vice
May 26, 2020 |

SAFETY & HEALTH

| The local union that represents workers at Ford Motor Co.'s Dearborn Truck Plant is asking the automaker to shut down the assembly line until all plant workers are tested for the coronavirus. The union also is asking for additional break time at the plant that builds the best-selling F-150 pickup. Finally, it wants Ford to do a 24-hour shutdown each time after a worker tests positive for coronavirus for a thorough plant cleaning. The demands are part of a grievance filed Tuesday by UAW Local 600 against the company, said Gary Walkowicz, bargain committeeman at Dearborn Truck Plant. "There's no safe way to be back to work right now, but a safer way is for everybody to be tested…" Detroit Free Press