Local and National Union News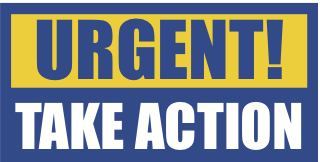 Tell your senator to vote against another bad health care bill
Sept. 21, 2017 | The Senate is once again considering healthcare legislation that would harm working families in America. The Graham-Cassidy amendment to repeal and replace the Affordable Care Act will eliminate certain taxes like the medical device tax but retain the 40% excise tax on high quality health care plans. Known as the "Cadillac Tax", it ultimately places an unfair penalty on our collectively bargained health care benefits. This legislation will have real, negative impacts on healthcare for American families. Take action now!
Teamsters resolve to become 'sanctuary union' to fight deportation of members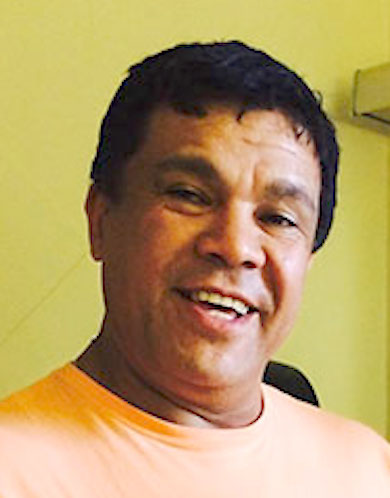 Sept. 20, 2017 | Following the expedited deportation of Eber Garcia Vasquez (right), a union leader with no criminal record, Teamsters Joint Council 16 passed a resolution to become a sanctuary union. "Immigrant rights and labor rights are explicitly tied together. You can't have one without the other. It is obvious we are tied together, and there is no way that we could say that we are not a union of immigrants." A conversation with George Miranda, the president of the 120,000-member Teamsters Joint Council 16, which is an umbrella group made up of 27 different local unions in New York City, at inthesetimes.com
Teamsters support immigration reform with path to citizenship
Sept. 5, 2017 | General President Jim Hoffa on the decision handed down from the White House today to end the Deferred Action for Childhood Arrivals (DACA) executive order originally put in place under President Obama: "The Teamsters are disappointed by this decision, as the union has long supported immigration reform and a path to citizenship for our nation's 'dreamers'. These young people are already citizens in every way that matters and deserve to have all of the same rights and opportunities enjoyed by U.S.-born children. Ending the DACA program punishes these nearly 800,000 people, including numerous Teamster across industries…" teamster.org
Older news stories can be found at Local News
| | | |
| --- | --- | --- |
| | | |
| | | |
| | | |
Sept. 22, 2017 |

BOOK REVIEW

| Their names are enshrined on legal cases that became law, and cited ever after as precedents. But the stories of the lead plaintiffs who went to court and ended up making history got lost. Author Gillian Thomas wanted to find these women, recover their stories, and pay tribute to them. These are accounts of women working on factory assembly lines, as bank tellers and bank receptionists, forklift drivers, a state trooper – women working in factories, on the railroad, at United Parcel Service (UPS), who used the lever of Title VII of the Civil Rights Act of 1964 to reconstruct the legal rights of women in the workplace. Today, we take for granted… laborpress.org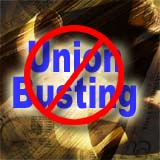 Sept. 21, 2017 |

LABOR

| President Trump's nominee for the top attorney job at the NLRB argued against a now-defunct air traffic controllers union in a case that critics consider a key event contributing to decades of decline of union membership and wage stagnation. Peter Robb was nominated Sept. 15 by the White House to serve as general counsel of the National Labor Relations Board. Robb was the lead attorney in a controversial case that resulted in the firing of thousands of striking workers and the decertification of the Professional Air Traffic Controllers Organization… "The PATCO case was probably the most important labor conflict of the last part of the 20th century"… bna.com Related: Union representing workers at the U.S. Department of Labor are up in arms over plans to induct union-busting former President Reagan into the Labor Department's Hall of Fame…workersindependentnews.com
Sept. 20, 2017

|

JOBS

| … With employers adding more than two million jobs a year, some economists suspect that American workers — after being pummeled by a furious mix of globalization and automation, strangled by monetary policy that has restrained economic activity in the name of low inflation, and slapped around by government hostility toward unions and labor regulations — may finally be in for a break. But even as they forecast a brighter future for the working class, these economists also worry that the new age of tight labor markets and rising wages will create a different sort of challenge…nytimes.com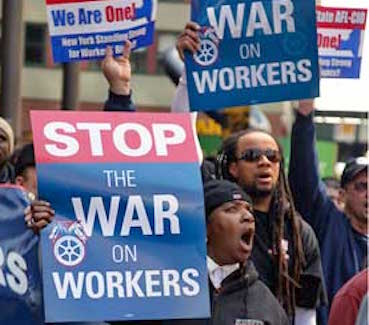 Sept. 19, 2017 |

WAR AGAINST WORKERS

| …Republicans in Congress, urged on by wealthy corporate lobbyists, have introduced H.R. 3441. They say it is intended to overturn Browning Ferris. The bill would certainly do that, but it would do much, much more. In fact, as a practical matter the legislation would eliminate joint employment under the National Labor Relations Act and the Fair Labor Standards Act. This would make it easier for employers to cheat workers out of their wages and limit workers' freedom to organize and negotiate for better pay and working conditions. It is radical, far-reaching legislation that would roll back worker protections. The bill establishes a whole new definition of "joint employer" that is far narrower than agencies, courts and the common law have ever used. It would reverse decades of precedent and weaken worker protections established by Congress in the 1930s under the Fair Labor Standards Act and the National Labor Relations Act…thehill.com
Sept. 18, 2017 |

U.S. LABOR

| It's no secret that the Trump administration is corporation-friendly to a fault. For all the talk of the underserved coal miners and workers whose jobs have been stolen by free trade agreements or China, the Oval Office has not been a friendly – or even safe – place in the past eight months. We've already reported on the discontinuation of a number of worker safety programs and regulations but there's much more to Trump's undercutting of the fundamental rights of American workers going on… truth-out.org