Local and National Union News
Today is #StopTPP call-in day: Make the call against this job-killing trade deal
Sept. 14, 2016 | We urge all Teamsters to join in this action and flood Congress's phone lines today with calls to every lawmaker asking them to pledge their opposition to the TPP. The TransPacific Partnership is a 12-nation corporate power grab that will ship thousands of jobs overseas, lower wages in the U.S. and undermine laws that protect workers and the environment. Please call your senators and representatives now at 844-394-8431 – tell them to commit to standing firm against the TPP.
Virginia Teamsters protest state's incentives to help MillerCoors
Sept. 13, 2016 | [Note: Both North Carolina and Virginia are right-to-work states.] The Virginia Economic Development Partnership (VEDP) board was confronted by out-of-work Virginians protesting the commonwealth's decision to provide a $500,000 grant, plus tax breaks and other incentives to MillerCoors in exchange for only 27 new jobs at its Shenandoah Valley brewery. The workers' jobs are being destroyed by MillerCoors as it shuts its Eden brewery in neighboring North Carolina this month. Of the 500 jobs lost in Eden, 122 were held by Virginia workers… craftbrewingbusiness.com
Hoffa: Don't let GOP curb new pro-worker rules
Sept. 7, 2016 | …The Teamsters have been out front on these issue, even passing a resolution of support during its 29th International Convention in June. Why? Because the union believes in the fundamental principle that employers who receive federal taxpayers' money should comply with federal labor law. That means rejecting wage theft, safety violations and discrimination on the job… teamster.org
Teamsters call for government intervention in LA ports crisis
Sept. 6, 2016 | The bankruptcy of Hanjin, a major Korean shipper, is causing chaos at the Port of Los Angeles with dozens of ships and a half million cargo containers stranded at sea in the Port of Los Angeles. The livelihoods of many workers, from ship crews to workers who handle the cargo at the dock, are threatened. Members of Congress, the Chair of the Federal Maritime Commission and labor leaders are calling on government action in the cargo delivery crisis... uslabornews.com
Older news stories can be found at Local News
| | | |
| --- | --- | --- |
| | | |
| | | |
| | | |
Sept 23, 2016 |

OPINION

| Power comes in many forms, but for the working class it always boils down to the same fundamental ingredient: unbreakable solidarity. In my two decades of organizing across the United States, we almost always win when workers are in the driver's seat. We lose when we forgot about solidarity and think we might succeed with easier, less confrontational activities like lawsuits, policy mobilization, and cozying up to elected officials. Today's struggle for social change requires the same worker-focused strategies and methods that built enough power to achieve the amazing social and economic gains made by ordinary people from the 1930s through the 1960s… jacobinmag.com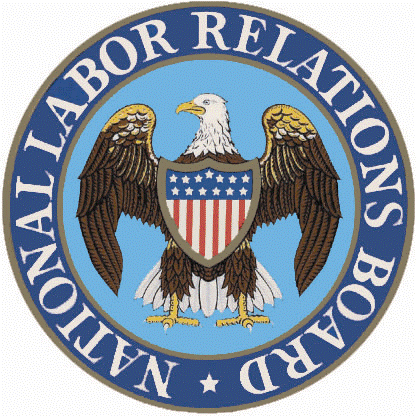 Sept. 22, 2016 |

STRIKES

| The National Labor Relations Board's top enforcement officer is proposing that companies must prove – not just state – that only by hiring permanent replacement workers can they keep going economically, after the firms force their own employees to strike. If enacted, such a policy would be a major advance for workers' use of strikes. Needless to say, the company involved, United Site Services of California, is screaming about NLRB General Counsel Richard Griffin's stand, contained in a brief submitted to the full NLRB. And the union in the case, Teamsters Local 315, is cheering Griffin on and has filed its own supporting brief, too, laying out the case against the scabs. The case's outcome is important… teamster.org
Sept 21, 2016 |

WORKERS' RIGHTS

| Officials from 21 states on Tuesday filed a lawsuit claiming the Obama administration rule to extend mandatory overtime pay to more than 4 million workers will place a heavy burden on state budgets. The rule, set to take effect Dec. 1, will require employers to pay overtime to salaried workers earning less than $47,500 a year, double the current threshold of $23,660. Business groups and Republican officials say the rule will force employers to demote salaried workers to hourly positions and create more part-time jobs … reuters.com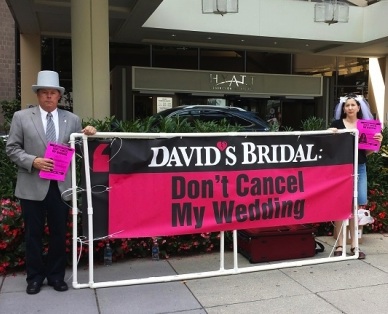 Sept 21, 2016 |

SYSCO/US FOODS WORKERS UNITED

| Brides, their families and friends attending Washington, D.C.'s Great Bridal Expo were greeted Sunday by consumer activists and Teamster representatives informing them about David's Bridal's troubling record. At the expo, sponsored by David's Bridal, the protesters highlighted concerns that the wedding giant' worsening finances might impair its ability to deliver dresses and serviceS to customers as promised… "These issues come as no surprise to us, as CD&R [the Wall Street investment firm that owns Davis's Bridal] also owns foodservice giant US Foods, which has been abusing it's workers and trying to destroy their affordable health care and retirement. We need to protect our members, as workers and consumers, from the consequences of corporate greed," said Steve Vairma, Teamsters International Vice President and Warehouse Division Director… teamster.org
Sept. 19, 2016

|

HUMAN RIGHTS

| Thousands of prisoners in over 24 states began a labor strike on September 9, the 45th anniversary of the Attica prison uprising, to demand better conditions and healthcare, the right to unionize and what one organizing group calls an "end to slavery in America." But one would hardly know it watching major U.S. media, which has mostly ignored the largest prison labor strike in history… One possible reason is that some of corporate media's biggest advertisers use prison labor… alternet.org